Webshop
---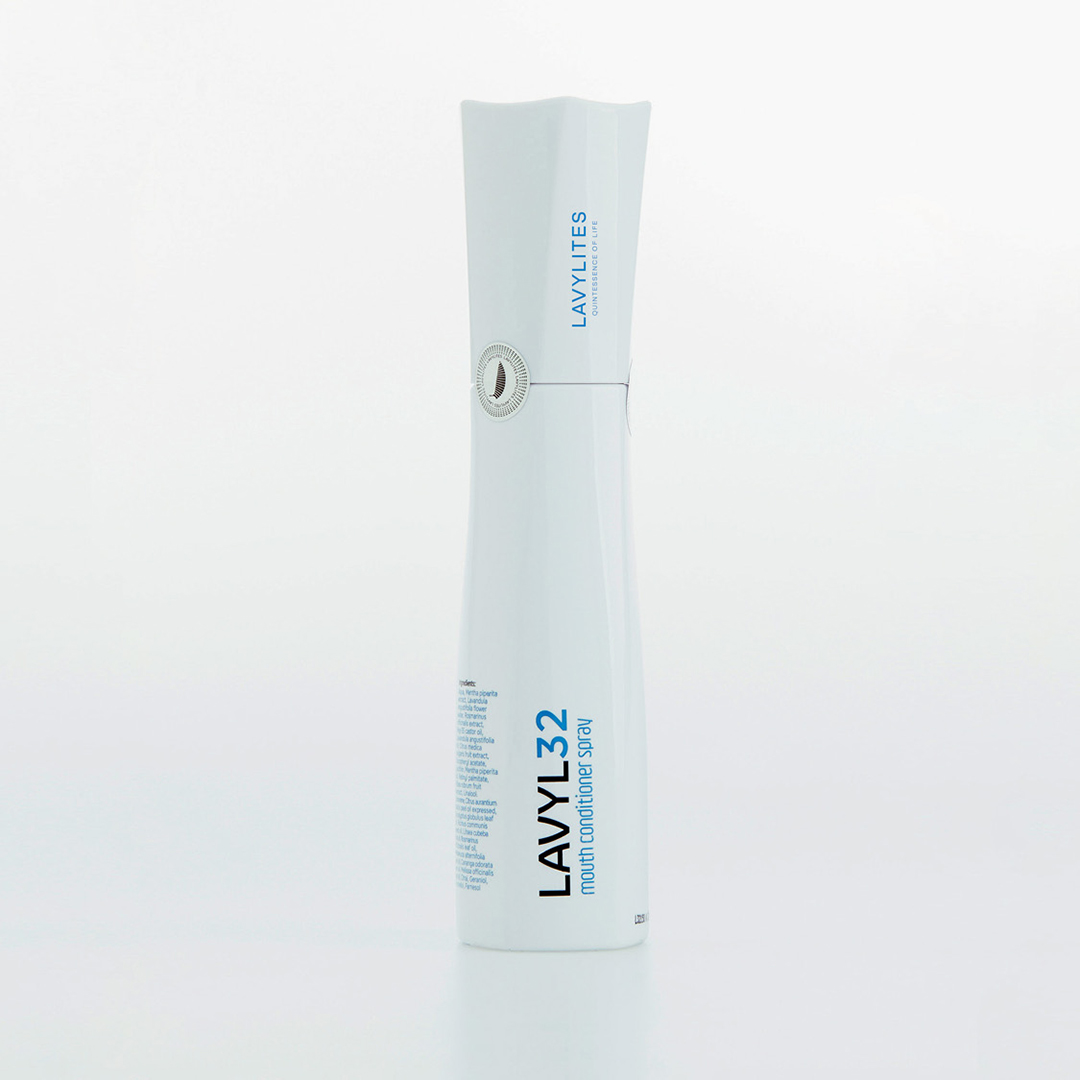 Lavyl 32 - 150 ml
Net price: 105.00 EUR
Refreshing oral conditioning cosmetic product with complex effects
Proven: Oral conditioning cosmetic product with one of the world's fastest growing popularity. One of the most successful products of the corporate group, which has proved its effectiveness in more than 30 countries. The vast majority of users re-purchase the product after first use.
Unique formula: Product made of high- quality medicinal herbs with complex effects, free of micro-plastics and harmful chemicals. Its master blend created with specialized techniques from ingredients combined in unique proportions, contains components of a variety of sizes, from unimaginably small ones to macro-sized clusters. The precious composition of the active agents distinguishes it from any other cosmetic product that attempts to reach similar effects. The popularity of this creation, its production security, international supply chain and the consumer feedback on its mechanism of action has launched a new standard in oral hygiene. With Lavyl32, the new member of the Layvl product family, Lavylites has created a new category of oral hygiene worldwide.
Holistic effect: Recent research has also confirmed the previously known fact that oral hygiene plays a crucial role in the general balance of the body. With careful dental and oral care, we do not maintain only the integrity of our teeth, but we also contribute substantially to the health of our entire body. Made of a thoughtful combination of herbal extracts, Lavyl32 gum and oral care represents an advanced, high-tech solution for improving oral hygiene.
Based on consumers' feedback, Lavyl32 also supports in a special way the restauration of physical and emotional harmony. While it is being absorbed through the oral cavity we feel as if it influenced our subconscious, too. Thus, by using the spray every day, we contribute to the creation of a new type of balance.
Instructions: Spray 1-3 puffs in the oral cavity, 3-5 times a day. Avoid contact with eyes. Store in a cool, dark place, away from heat and sparks. Keep out of the reach of children.
Caution: Lavyl32 is predominantly composed of natural ingredients, it is not tested on animals, it is GMO-free and does not contain resin, artificial dyes, silicone, sulphate, paraben, paraffin, aluminium salts or synthetic perfume. It is also appropriate for gluten-sensitive, lactose-sensitive, diabetic, vegan and vegetarian persons.
CPNP: 1460988
Product ingredients: Aqua, Mentha Piperita Extract, Lavandula Officinalis Flower/Extract, Citrus Aurantium Dulcis Fruit Extract, Rosmarinus Officinalis Extract, Peg-35 Castoroil, Lavandula Officinalis Flower Oil, Citrus Medica Vulgaris Peel Oil, Tocopheryl Acetate, Lecithin, Mentha Piperita Oil, Retinyl Palmitate, Ribes Rubrum Fruit Extract, Citrus Aurantium Dulcis Peel Oil Expressed, Eucalyptus Globulus Leaf Oil, Ricinus Communis Seed Oil, Litsea Cubeba Fruit Oil, Rosmarinus Officinalis Leaf Oil, Melaleuca Alternifolia Leaf Oil, Cananga Odorata Leaf Oil, Melissa Officinalis Leaf Oil
Article number
1L32X150XX24