Webshop
---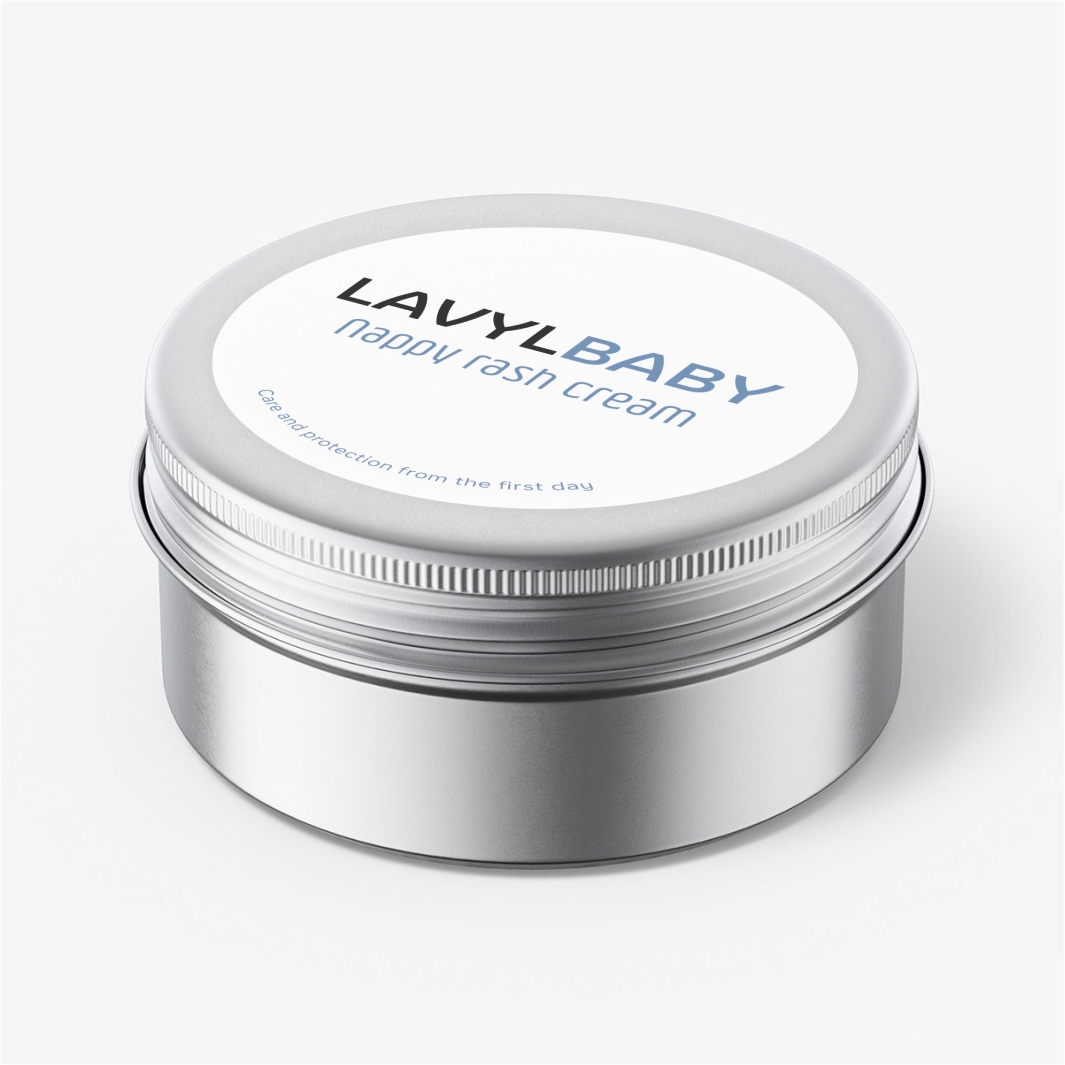 Lavyl Baby 200ml
Protective cream for babies, children, and adults
Net price: 95.00 EUR
Lavyl Baby provides everyday skin protection with its rich composition. What makes this efficient protective cream so special is the Lavyl- master recipe due to which it also has more complex effects than other nappy rash creams, in general.
The cream has been developed with the specific purpose of protecting and soothing the irritated, reddened skin area covered by diapers, and support its regeneration. However, we recommend this cream not only to babies, but also to adults as it is effective whenever the skin surface suffers any irritation or epithelial damage or if it simply needs softening. In all such circumstances, Lavyl Baby intervenes quickly and provides complex protection for the tormented or endangered skin surface.
Instructions for use when diapering:
Clean the area covered by the diaper, allow it to dry, then gently spread a hazelnut-sized amount of Lavyl Baby cream on the most sensitive skin surface covered by the diaper. The cream can be used each time you change the diaper.
Store below 25 C. Keep out of the reach of children. Avoid contact with eyes. For external use only.
Ingredients:
Aqua, Zink Oxide, Olive oil, Almond oil, Apricot oil, Jojoba oil, Lanolin (Cera Lanae), Laurex CS, Cutina GMS V, Dehymuls PGPH, Shea Butter, Lavandula Officinalis Flower extract, Melaleuca alternifolia leaf extract, PEG-35 Castor Oil, Lavandula Officinalis Flower oil, Citrus medica vulgaris peel oil, Geogard 221, Lexgard natural GC88 MB, Vitamin E (Tocopheryl Acetate), Lecithin, Retinyl palmitate, Ribes rubrum fruit extract, Citrus aurantium dulcis peel oil, Eucalyptus globulus leaf oil, Ricinus communis seed oil, Simmondsia chinensis oil, Litsea cubeba fruit oil, Rosmarinus officinalis leaf oil, Melaleuca alternifolia leaf oil, Cananga odorata leaf oil, Melissa officinalis leaf oil
Article number
1LBBY200XX91